R aptivity is an amazingly powerful yet simple interactivity building tool which helps you create outstanding e-learning building blocks without any programming. With a diverse set of 190+ Flash and HTML5 compliant, customisable interactions, Raptivity help adds a new dimension to your e-learning content.
 R aptivity is the leading interactivity building tool that offers the world's largest customizable library of learning interactions. It lets you craft compelling e-learning content using the finest collection of interactions from varied categories like presentations, games, videos, quizzes, simulations and more. Whether you are a novice or seasoned e-learning professional, Raptivity is the best pick if you aim to create engaging, interactive and spectacular e-learning content.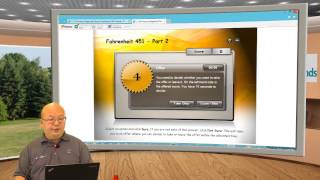 View-Video Create Interactions easily with Raptivity
Click here to download a free trial.
Do-It-Yourself Interface
Raptivity boasts of a simple, refreshing and intuitive user interface which promises a great and fulfilling user experience.
Quick and Easy Customization
Raptivity allows you to completely customize any interaction model and mould it the way you need it. All this without any programming. The customization process is really quick and easy.
Multiple Publishing Options
Raptivity lets you publish all your interactions in both Flash and HTML5 formats, thus making it the ideal tool for both e-learning and m-learning. For HTML5 publishing, Raptivity also lets you publish a single interaction in different sizes to suit different mobile devices.
Media Toolbox
Raptivity interaction models come equipped with a media toolbox. This utility allows the users to add additional media objects like text, images, videos or buttons in an existing interaction model.
Seamless and Easy Integration
Raptivity output can be used independently or in conjunction with other tools. It integrates perfectly well with most of the third party authoring tools and LMSs. The easy integration with LMSs enables you to track Raptivity output easily.
Tracking Support
Raptivity supports SCORM/AICC and Tin Can tracking. The tracking information is also available through JavaScript or Flash Shared Object. Using the tracking support, users can track learner performance for any interaction by using it along with their LMS, LCMS, etc.
Multi Language Support
Since Raptivity supports Unicode, interactivity creation is possible in multiple languages including English, Spanish, French, Arabic, Turkish, Korean, etc.
Now, with Raptivity supporting HTML5 my customers have the ability to extend these applications to hand held tablet devices which has worked wonders for them
Tony Leonard
Partner - Developer, DecMedia, LLC
Since materials created with Raptivity are SCORM compliant, I can easily use them with an LMS
Néstor Ojeda
Profesor de Diseño Instruccional, Universidad de Los Andes, DTI-CO, C.A., y
Raptivity is amazingly powerful, but most importantly simple! It is a wonder to be able to produce such an amount of resources fast and with no technical skills
Dr.Angélica Rísquez
University of Limerick, UK
In comparison to the other tools out there along the same lines, I really like how easy it is to plug Raptivity into e-learning products
Becky Pluth
Vice President of Training,The Bob Pike Group
Balancing flexibility and ease of use is normally very difficult, as flexibility breeds complexity by its very nature. However, Raptivity's whole user interface is very intuitive, quick to learn and easy to use, and consequently gets this balance just right.
Lance Walker
Director, P4you, UK